4X Magnifying LED Floor Lamp - Sharper Vision Store
4X Magnifying LED Floor Lamp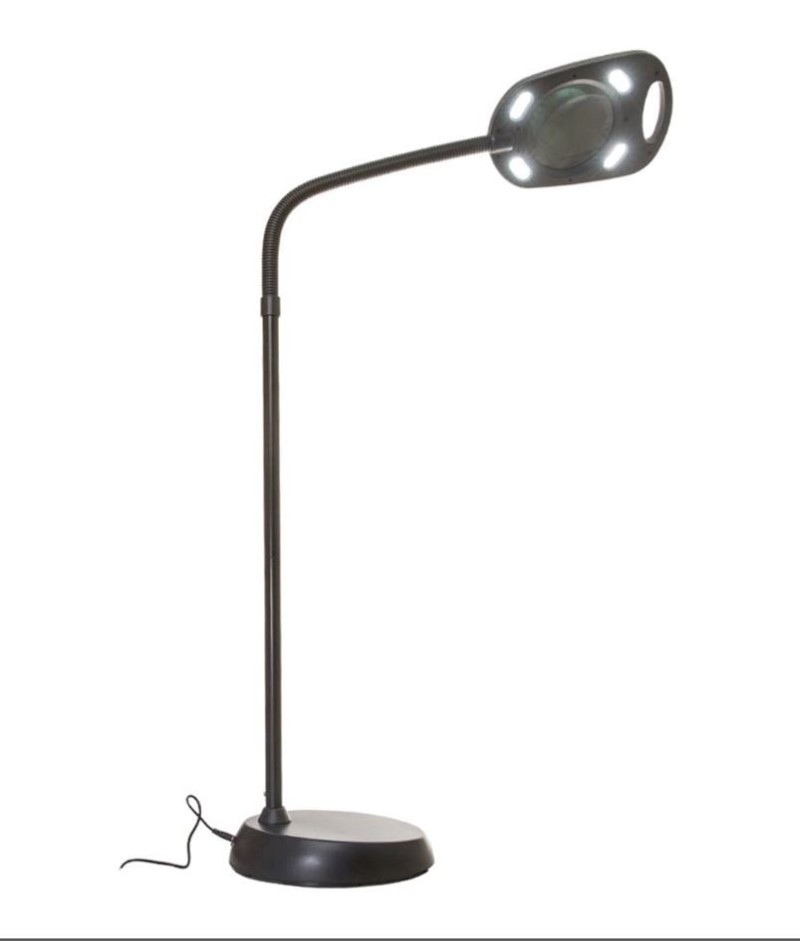 This helpful floor lamp offers a 4X and 5" glass magnifier with LED lighting to provide a broad, well lit reading area. 4 LED bulbs around the perimeter of the magnifier provide a 6,500K daylight-bright light source.
Item # LF260
$115.00
Support the Council by Rounding Up at the Register
When you shop in person or on the phone, you will have the opportunity to make a donation by rounding up your purchase to the nearest whole dollar amount. You are also welcome to add a donation to online purchases during checkout. The Council is a non-profit organization that relies on contributions to continue providing vital services. Your generosity is appreciated!