Visolux Digital XL FHD - Sharper Vision Store
Visolux Digital XL FHD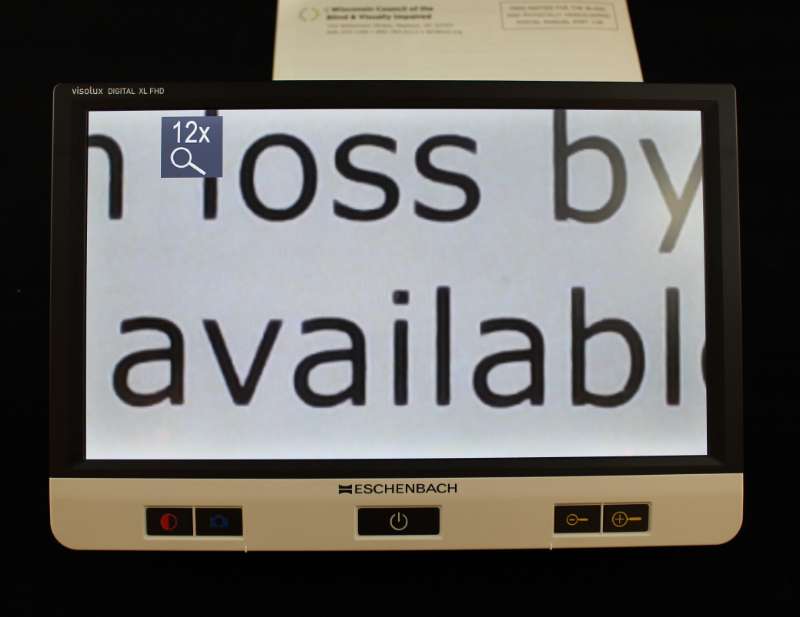 The 12-inch screen, moving camera and HDMI port make this CCTV versatile and functional. The device's unique Dynamic Line Scrolling feature allows the user to scroll both horizontally and vertically when on the higher magnification levels without having to move the device. Its FHD camera actually sees more than what's shown on the screen, making reading a book or magazine easier than ever. Images can be captured and stored on a removable 8 GB SD card.
Item # PCCTV12
$1,650.00
Support the Council by Rounding Up at the Register
When you shop in person or on the phone, you will have the opportunity to make a donation by rounding up your purchase to the nearest whole dollar amount. You are also welcome to add a donation to online purchases during checkout. The Council is a non-profit organization that relies on contributions to continue providing vital services. Your generosity is appreciated!