Merlin Mini 15" - Sharper Vision Store
Merlin Mini 15"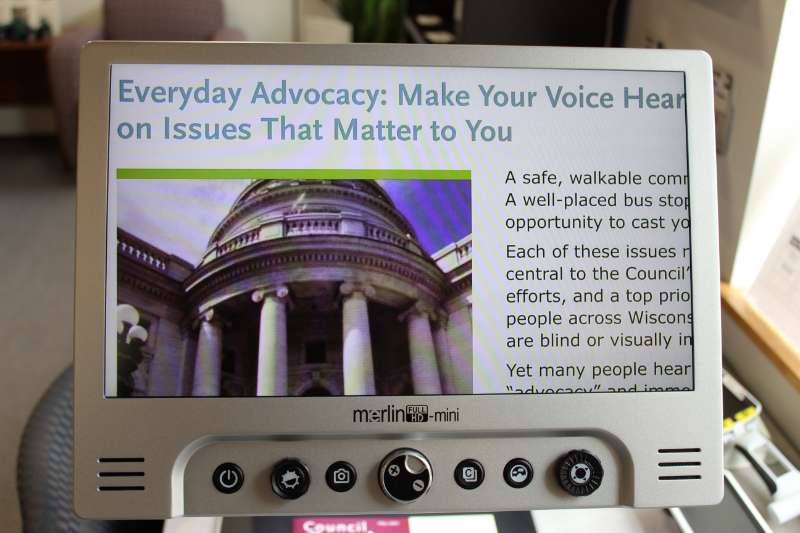 Merlin mini offers the same reading comfort, ease of use, and functionality as a desktop video magnifier – but in a compact and foldable design. A 3-in-1 rotating camera allows you to magnify text and objects up close, at a distance, and even view yourself. Easily transport to and from home, office, classroom, and anywhere else needed.
Item # CCTV12
$3,345.00
Support the Council by Rounding Up at the Register
When you shop in person or on the phone, you will have the opportunity to make a donation by rounding up your purchase to the nearest whole dollar amount. You are also welcome to add a donation to online purchases during checkout. The Council is a non-profit organization that relies on contributions to continue providing vital services. Your generosity is appreciated!